The American Opal Society is a 501c3 non-profit organization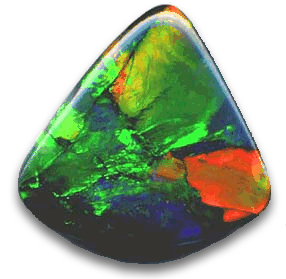 , educational in nature, whose primary purpose is promoting interest and knowledge of this precious gem. If you are an Opalholic (i.e. passionate opal lover), the American Opal Society is for you! We pursue the study and sharing of information about OPAL.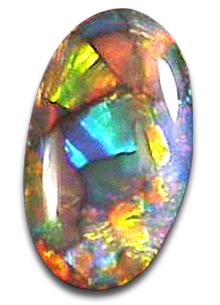 Our members include artisans, craftspeople, designers, educators and laymen whose vocation and/or avocation is opal. A one-time initiation fee and annual dues are used to pay for the operations of the Society.
If you share our love of opal, we welcome you to join our society. Together we will gain both pleasure and knowledge while furthering the Society's goals.
---
Member Benefits
Monthly newsletter, The Opal Express, with great articles on opal and related topics. The Opal Express Archives are for AOS members only. If you are a member, a password is needed to enter the members only area. To get a password, request one by emailing the webmaster or check the latest issue of your Opal Express.
Monthly meeting in Orange County, California, with guest speakers, refreshments, and club activities.
Field trips in the California/Nevada/Arizona area for opal and mineral collecting. Other areas in the western USA are occasionally visited also.
Annual Opal, Gem & Jewelry Show, featuring opal dealers, demonstrators, refreshments, and club activities.
Extensive library on opals and gems, with many out-of-print and rare opal books. Library items are available only to our Southern Californian members.
The American Opal Society Facebook Page, used for announcements of activities at the American Opal Society. It's also a great source for videos about opal cutting and polishing!